Senior Leadership Team
Michael D. Brown
President and Chief Executive Officer
Michael D. Brown serves as President and Chief Executive Officer (CEO) of Wyndham Destinations, and is a member of its Board of Directors. Brown is responsible for the performance, growth and strategic direction of the world's largest publicly traded vacation ownership and exchange business. The company, which employs more than 23,000 associates, includes Wyndham Vacation Clubs and RCI Exchanges.
Brown joined Wyndham in 2017 and served as President and CEO of Wyndham Vacation Ownership, following a successful executive leadership tenure at Hilton Grand Vacations (HGV), where he served as Chief Operating Officer (COO). Prior to being appointed as COO for HGV in 2014, he held the role of Executive Vice President, Sales and Marketing – Mainland U.S. and Europe. Prior to joining HGV in 2008, Brown served in a series of sales, development, operations, and finance leadership roles throughout the U.S., Europe and the Caribbean during his more than 16 years at Marriott International and Marriott Vacation Club International.
As a hospitality industry veteran of more than 25 years, Brown's leadership is infused with a combination of strategic vision, operational expertise, inspirational leadership and industry knowledge. In addition, he is passionate in his commitment to Wyndham Destinations' diverse, inclusive community of associates and its global spirit of hospitality.
Brown earned a bachelor's degree from the McIntire School of Commerce at the University of Virginia. He currently serves as a member of the Orlando Economic Partnership Governor's Council, the American Resort Development Association (ARDA) Executive Committee, and the Orlando Museum of Art Acquisition Trust, and is an Advisory Council Member of the Enzian Theatre.
Noah Brodsky
Chief Brand Officer
As Chief Brand Officer of Wyndham Destinations, Noah Brodsky oversees the planning, development and execution of the Company's strategic branding, digital, and customer experience initiatives. He brings charismatic leadership and extensive expertise in customer loyalty and engagement, hospitality sales and operations, e-marketing, and global integrated campaign strategies. Brodsky joined Wyndham in June of 2014 and was appointed to his current position August 2017.
Previously, Brodsky served as Senior Vice President, Worldwide Loyalty and Customer Engagement, for Wyndham Hotel Group, the world's largest and most diverse hotel business, with a global portfolio of more than 8,400 hotels in 80 countries. In this capacity, Brodsky was responsible for the growth and evolution of Wyndham Rewards, named the Best Hotel Rewards Program by U.S. News & World Report.
Prior to joining Wyndham, Brodsky served as Chief Experience Officer at WeWork and Vice President, Global Brand Management for Sheraton at Starwood Hotels and Resorts.
Brodsky's innovation in the industry has been recognized through multiple awards, includingOrlando Business Journal's 2018 40 Under 40; Top 25 Extraordinary Minds in Hospitality in 2015 by the Hospitality Sales & Marketing Association International; and Brand Innovators' 2016 40 Under 40.
Brodsky earned a bachelor's degree at the Cornell University School of Hotel Administration in Ithaca, N.Y., and a master's degree in business administration from Harvard Business School.

Olivier Chavy
President, Panorama
Olivier Chavy serves as President of Panorama, the business line managing the company's exchange and membership travel brands delivering a broader perspective to the world of travel as part of Wyndham Destinations.
The Panorama portfolio includes RCI, the world's leader in vacation exchange, offering 3.8 million members access to more than 4,200 affiliated resorts in 110 countries, along with exchange brands 7Across (formerly known as DAE), and The Registry Collection; travel and leisure businesses Love Home Swap, TripBeat, and Extra Holidays; and leading property management and travel technology platforms @Work International and Alliance Reservations Network (ARN).
With 30 years of experience in international hospitality and executive leadership, Chavy is responsible for the strategic direction, operation, and growth of Panorama and its distinctive brands, providing expanded offerings, travel experiences, and technology solutions to its affiliates and partners and their millions of members around the world.
Prior to joining the company in 2019, he served as CEO of Mövenpick Hotels & Resorts where he led the company's expansion through new resort openings, pipeline development and portfolio growth of more than 40 percent.
Prior to Mövenpick, Chavy served as President and CEO of international interior design firm Wilson Associates, fueling the growth of the business through brand development, innovative design, and client engagement. He previously held executive roles with Hilton, serving as Senior Vice President, Resort Operations for Hilton Grand Vacations, Area Vice President Hotel Operations for all Hilton brands in the Southeast region and International Head of Luxury & Lifestyle Brand Performance. He has also served as General Manager of renowned luxury hotels including Hilton Arc de Triomphe Paris, France and Hilton Mauritius Resort & Spa, Mauritius Island.
A native of France, Chavy earned an MBA from Cornell University, a post-graduate diploma from Europe's prestigious ESSEC Business School, and a bachelor's degree in hotel management from St. Quentin en Yvelines Hotel Management School. He serves on numerous advisory boards including the French Foreign Trade Advisory Board – CCEF, The University of Central Florida's Rosen College of Hospitality Management, and Philip Stein Teslar, "Live in Tune."
Michael Hug
Chief Financial Officer
Mike Hug serves as Chief Financial Officer of Wyndham Destinations. In this capacity, he is responsible for overseeing all aspects of the company's accounting and financial reporting activities including budget, forecasting, consumer finance, audit, treasury and investor relations as well as oversight of mergers and acquisitions.

Prior to his current role, Hug served as Chief Financial Officer for Wyndham Vacation Ownership where he led all financial services teams, information technology operations and oversaw Wyndham Consumer Finance operations, with a North American portfolio valued at more than $3 billion. Previously, Hug served as Senior Vice President and Controller. He joined Wyndham Vacation Ownership in 1999 as Vice President of Finance for the Hospitality Services Group. Before joining Wyndham, he spent 11 years in public accounting at one of the Big Four public accounting firms.
Hug is a member of the American Institute of Certified Public Accountants. He regularly serves on industry panels relating to the Asset Backed Securities (ABS) markets and other trends in the vacation ownership industry.
He holds a bachelor's degree in accounting from the University of Notre Dame.
Kimberly A. Marshall
Chief Human Resources Officer
Kimberly Marshall serves as Chief Human Resources Officer for Wyndham Destinations. Marshall is responsible for leading the engagement, individual success, development and retention for the more than 23,000-employee team around the world. She also guides the company's global human resources strategy, compensation and benefits, corporate communications, corporate social responsibility and special events.
Previously, Marshall served as Executive Vice President, Human Resources, for Wyndham Vacation Ownership where she led the human resources engagement of more than 18,000 employees across the business. Marshall joined Wyndham Vacation Ownership in 2012 as Senior Vice President of Human Resources, overseeing the comprehensive development and management of the human resources strategy across all WVO sales, marketing and operational divisions. 

Prior to joining Wyndham, Marshall led Human Resources for PSS World Medical, a publicly traded $3B company in the healthcare supplies industry. Marshall has also held the role of SVP, Human Resources of the Americas Region for CHEP Americas. In addition, she spent several years leading Human Resources for the Southeast Region of Centex Homes. A Certified Public Accountant, Marshall began her career in public accounting with Arthur Andersen and later Price Waterhouse Coopers. She spent 11 years with The Walt Disney Company in Finance and in Human Resources.

Marshall is a member of the Society for Human Resources Management and holds a Bachelor's of Business Administration from Texas State University.

Jeff Myers
Chief Sales and Marketing Officer, Wyndham Vacation Clubs
As Chief Sales and Marketing Officer for Wyndham Vacation Clubs, Jeff Myers oversees the development and delivery of sales and marketing strategies, programs, sales training and development across all Wyndham Vacation Clubs brands in the United States, Canada, Mexico and the Caribbean. He also works closely with business development, operations and finance to drive innovation and business strategy. Myers leads a dedicated sales and marketing force of more than 6,000 associates and oversees all in-house and frontline sales operations across 133 sales centers responsible for generating more than $2 billion in annual gross vacation ownership interest sales collectively. He also directs operations at more than 250 local marketing locations, which generated nearly 790,000 tours in 2017 alone.
A 26-year industry veteran, Myers joined Wyndham Vacation Ownership in 1991, and earned progressive leadership roles, serving as site leader, vice president for multiple regions and Executive Vice President of Sales for Club Wyndham and WorldMark by Wyndham. His proven ability to drive industry leading sales and marketing results for onsite, regional and corporate operations led to his 2009 appointment as Chief Sales and Marketing Officer.

Myers has earned various industry honors including Fairfield Resorts' Rookie of the Year Award in 1991 and the American Resort Development Association (ARDA) Gold Award in 1996. Myers was previously involved in the ARDA Leadership LEAPS Program.

Myers attended Coastal Carolina University in Myrtle Beach, S.C. and holds certificates from Wharton School of Business and the Global Institute of Leadership Development (GILD).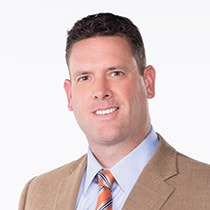 Geoff Richards
Chief Operating Officer, Wyndham Vacation Clubs
Geoff Richards serves as Chief Operating Officer of Wyndham Vacation Clubs, the vacation ownership business line of Wyndham Destinations. In this capacity, Richards oversees core business operations, strategic operations, product development and integration, process excellence and quality as well as enterprise-level growth initiatives. Richards also leads the hospitality, real estate and development divisions of the company.
A member of the Wyndham family since 1996, Richards began his career with Wyndham Vacation Ownership as a Sales Program Manager, and subsequently held several leadership positions within the company's sales and marketing operations, including Senior Vice President of Sales Development, Vice President of Sales and Site Marketing Programs and Executive Vice President of Global Sales Operations.

Richards has extensive business operations experience with the company, having held executive leadership positions in sales development, site marketing, hospitality, human resources and global sales operations during his tenure. In addition, he served as the executive sponsor of a multi-year technology initiative designed to improve the company's inventory management and reservation systems.

Richards earned a Bachelor of Science degree in business management from North Carolina State University and holds real estate licenses in North Carolina and Florida.

Barry Robinson
President and Managing Director, International Operations, Wyndham Vacation Clubs
Barry Robinson serves as President and Managing Director of International Operations for Wyndham Vacation Clubs, overseeing operations of the company's timeshare business outside North America. He served as president and managing director of Wyndham Vacation Resorts Asia Pacific for 14 years, driving significant property acquisitions and enhanced resort developments, including growing the business to become the world's largest vacation ownership development operation outside North America. He was also responsible for leading Wyndham Hotel Group's growth across South East Asia and the Pacific Rim.
Robinson leads the international growth strategy for the company's seven vacation clubs: CLUB WYNDHAM®, WorldMark® by Wyndham, CLUB WYNDHAM® ASIA, WorldMark South Pacific Club, Shell Vacations Club, Margaritaville Vacation Club® by Wyndham and WYNDHAM CLUB BRASIL(SM).

With more than 30 years' hospitality experience, Robinson served in a number of leading industry roles covering management, operations, development, branding and franchising. He has held a number of senior leadership positions in the Asia Pacific region for some of the world's largest hospitality companies, including Swiss-Belhotel International, Swissôtel Worldwide Partner Hotels and Choice Hotels International.

James Savina
General Counsel and Corporate Secretary
Jim Savina serves as Executive Vice President and General Counsel of Wyndham Destinations, the world's largest vacation ownership, exchange, and rental company. In his capacity as General Counsel, he oversees all aspects of the company's legal services. Savina also serves as Corporate Secretary and Chief Ethics and Compliance Officer for the company.
Prior to joining Wyndham Destinations, Savina served as General Counsel and Corporate Secretary at The Kraft Heinz Company, where he played a central role in the merger of Kraft Foods Group and H. J. Heinz Company and led the combined company's legal department. Previously, Savina served as Senior Vice President, Deputy General Counsel, and Chief Compliance Officer for Kraft Foods Group. His prior experience includes roles as Executive Director, Global Legal Investigations & Legal Operations for Avon Products; Senior Counsel and Director of Claims and Legal Administration for Energy Future Holdings; and Associate for Jones Day.

Savina earned his Juris Doctor degree cum laude from Southern Methodist University Dedman School of Law, and holds a Bachelor of Arts degree with honors from the University of Texas at Austin.